Estate Gift Continues to Make a Difference for a Family Home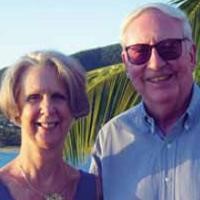 Growing up, Nancy Morse Torti's neighborhood was Buckingham. This was so because Nancy's mother, Nancy Balis Morse, headed the Buckingham Lower School from 1946 to 1972, and Nancy became a student at age four. Reflecting on Buckingham Browne & Nichols School, Nancy relates, "The school is a member of my family."
Buckingham was "fundamental in shaping who I am today," Nancy says, and she has given back as a member of the Buckingham Five: a group of five alumnae from the 1950s, 1960s, and 1970s who have helped to spearhead outreach to other Buckingham graduates.
Nancy has also given back by including BB&N in her estate plans. She has shared with the school an estimated current value of her estate gift, and, based on her age, BB&N has counted her as a current donor for 100% of the estimated amount.
Nancy hopes other alumni/ae will follow her lead in helping BB&N's fundraising efforts by also providing the amount (exact or estimated) they plan to leave BB&N. In supporting BB&N's long-term future with a planned gift, Nancy speaks to BB&N's mission, saying the school "trains the leaders for tomorrow to advance and reform their communities and the world."
A graduate of Goucher College and Simmons College School of Social Work, Nancy devoted her career to furthering mental health in various clinical settings. She resides in Lincoln, MA with her husband of 53 years, Maurice L. ("Moe") Torti. In addition to tennis, gardening, and volunteer activities, Nancy enjoys watching BB&N's Zoom presentations for The Almy Society, the school's planned giving society.