A Man of Few Words but a Big Heart
It is often said that the most unassuming people are those whose thoughtfulness and generosity can have an impact on others in quiet but powerful ways.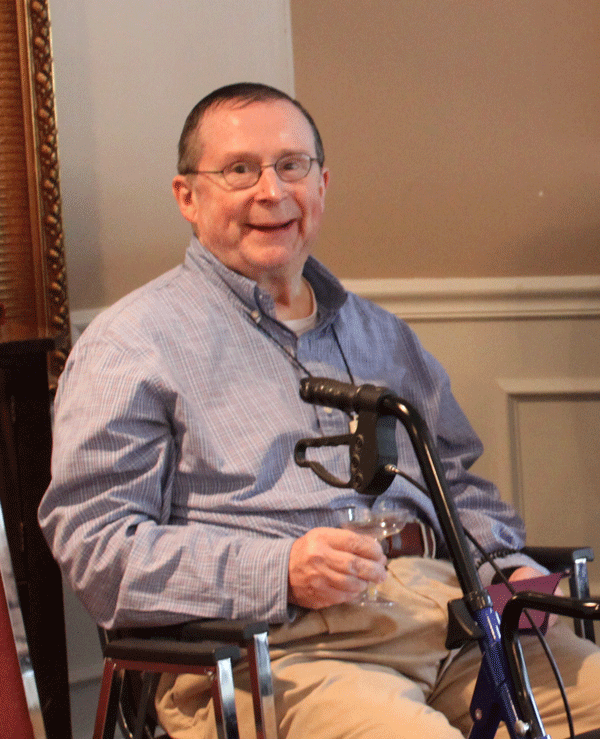 Such can be said of Browne & Nichols alumnus George Jones '47, who passed away in February at the age of 87. A long-time resident of Cambridge and the youngest of three children, George entered B&N in the sixth grade. He was a member of the tennis team for five years and the radio club as a senior, having developed a passion for ham radio from his brother Lew and receiving his amateur radio license from the FCC at the age of 16.
George went on to Harvard University where he majored in engineering and applied physics. He initially put his engineering degree to work at WHDH radio, managing the electronics for a Fenway Park quiz show, and became the main financial support for his parents and two siblings. In 1969 he obtained a masters degree in electrical engineering from Northeastern University while working as an engineer for the Charles Stark Draper laboratory in Cambridge, where he designed a computer navigation system at a time when computers did not even have keyboards.  In addition to ham radio, George was also a trolley buff and vacationed at the Seashore Trolley Museum in Kennebunkport, Maine – to repair trains!
While he lived alone in his family home for much of his life, George thrived among contemporaries at the retirement home where he spent his later years. As his attorney David Banash '68 commented at George's memorial service, "What most impressed me was his character. Always a smile and never dissatisfied with anything, he supported his family when they needed it, supported major and minor charitable institutions, and was loyal to his friends."
Throughout his life, George also remained connected with BB&N and was a regular attendee at various reunions and Golden Alumni/ae luncheons. BB&N was fortunate to be among the charitable institutions to which George provided support during his lifetime. Shortly after his passing, BB&N received notification that George had made provisions to leave a portion of his estate to BB&N, making him a member of The Almy Society. This bequest will be added to the School's endowment to provide support for future generations of students and faculty.
To quote Shakespeare from George's senior yearbook, "Men of few words are the best men." And BB&N is proud to count this quiet but generous soul as one of our "best men."