Family, Philanthropy, and a BB&N Education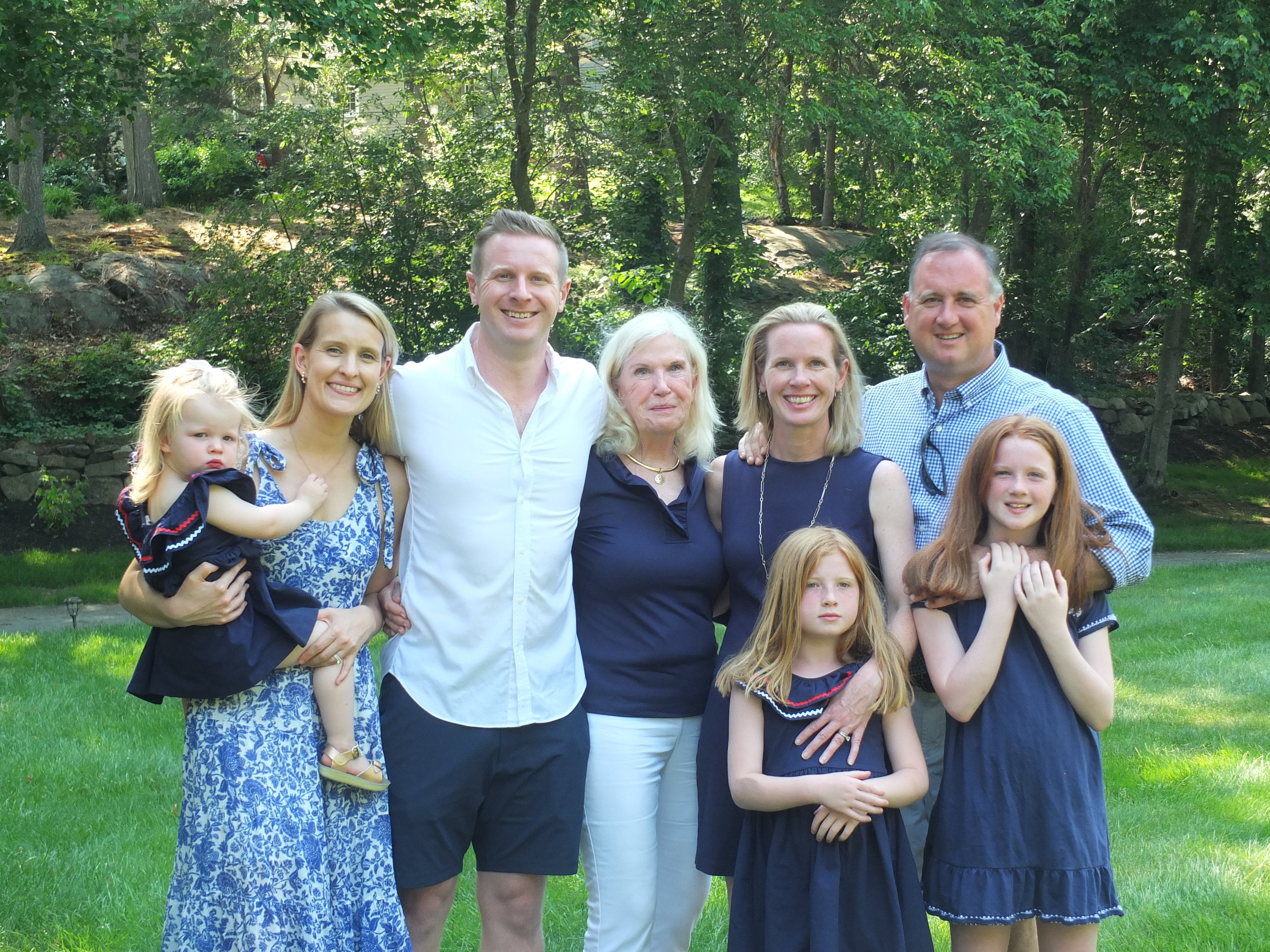 On July 4, 2019, Warren F. Myers, Sr. passed away in hospice, ending an honored, well-lived life surrounded by family. Warren Myers and his wife, Karen Myers P '95, '03, GP '29, '33, loved BB&N, a community with lifelong friends made over four decades. 
Because their children, Beth and Jay, were "lifers," Warren and Karen Myers were BB&N parents for over two decades. That entailed innumerable car trips from their home in Revere, where Warren Myers owned a home appliance business. A BB&N education also meant stretching to cover tuition bills when business slowed. After his father died, Jay wanted to find a way to honor his parents' sacrifices.
Recalling how his parents believed in a top education's lifelong benefits, Jay says, "I'm incredibly grateful that my parents felt that way, because I see the benefits of going to BB&N every day of my life." A Providence College graduate (magna cum laude with degrees in American Studies and Italian), Jay earned a J.D. from Boston College. Today, he is a senior counsel with the Boston Office of the international law firm Locke Lord LLP, where he primarily focuses on regulatory and legislative matters. "There are practical skills from BB&N that benefit me professionally every day: knowing how to write and communicate effectively, knowing how to research, knowing how to approach a project in a well-organized manner," Jay notes. 
Jay regards BB&N as more than academics, saying it "instills kids with an interest in becoming responsible members of society who try to live their lives in ways that benefit others."  BB&N's mission calls for "preparing students for lives of principled engagement in their communities and the world." Over text or phone, Jay connects daily with close friends from the Class of 2003—friends with busy, successful careers who also believe a well-lived life includes serving others. For his part, Jay joined the Young Professionals Board of Jumpstart, which provides programming for at-risk preschool children. Then he recruited his close friend Andrew Benson '03 to join him.
Describing BB&N as "extremely important to my parents," Jay wanted to make a gift consistent with his family's values and priorities. Married and now a father, Jay also wanted to do it "in a way that would extend my family's commitment." That commitment is extensive: Jay has served as a reunion committee and Fund volunteer, his sister, Beth Myers Azano P '29, '33  was a BB&N  trustee, and his mother helped to found BB&N's Grandparents Committee.
Honoring a multi-generation commitment, Jay decided to make BB&N the beneficiary in his estate of an investment property he recently purchased. He hopes his gift will encourage others to make similar or other types of planned gifts to BB&N. Encouraging others is important for the future BB&N Jay envisions: a school with a significantly increased financial aid budget that allows any deserving student to attend regardless of financial circumstance. 
Providing "financial aid for those who don't necessarily have the means," is essential, Jay says "because attending BB&N can provide a truly life-changing advantage of an outstanding academic experience that also develops people as a whole."