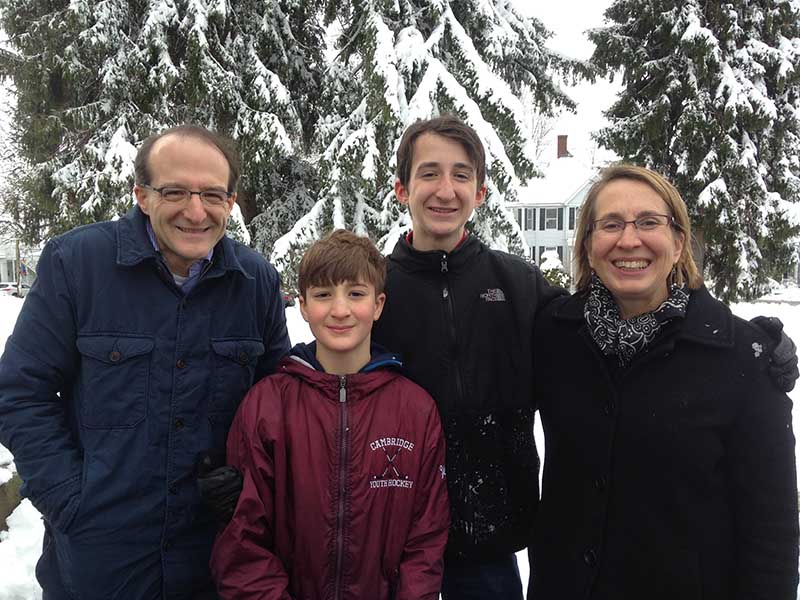 Karen Kalina's ties to BB&N go back nearly 50 years when she came to the Buckingham School as a pre-Kindergartener. As she was moving into the Upper School, the School offered her financial aid which was not only a tremendous help to her family but also an indication that BB&N cared about her.
After BB&N, Karen received a B.A. from Wesleyan University and an M.B.A. from Columbia. Since then she has held positions in business and finance that took her and her family to Europe and New York before moving back to Boston with her husband Erik Yesson and sons Reid and Dana, who is currently an 8th grader at BB&N.  
Comparing Dana's experience to her own, Karen notes that while BB&N is definitely a different school now than when she attended, what remains the same is that the teachers really care about the students, as well as the School's balanced approach between academics, athletics, and arts which truly molds "renaissance" young people.
Over the years, Karen has remained involved with BB&N as a regional, reunion, and fundraising volunteer, and currently serves as Alumni/ae Council Chair and BB&N Trustee. Through all these experiences, she notes the pleasure of getting to know a wide variety of other alumni/ae who share the common bond of a BB&N education.
Karen's involvement with BB&N also includes a long history of participation in the School's annual giving program, always designating part of her gift to financial aid because of her belief in the importance of a diverse student body and her desire to provide the opportunity of a BB&N education to other students. As she and her husband were redoing their estate plans recently, there was little doubt that she also wanted to provide for the School in their will by designating a percentage of their estate for BB&N along with her other educational institutions. Noted Karen,
"As a 'lifer,' I care about BB&N as much as any other organization because the School believed in me by providing me with financial aid that helped ease the financial burden for my family. When it came time to write our will, my husband and I decided to include BB&N to provide for the School's future as well as our family."